We recognize that all our patients are unique and deserve to receive care that reflects their individual needs. Our experienced and talented team is committed to working with you and your family to create a comfortable, stress-free, and five-star experience every time you visit our practice.
We are pleased to welcome you and your family, and we look forward to working with you.
---
Tonya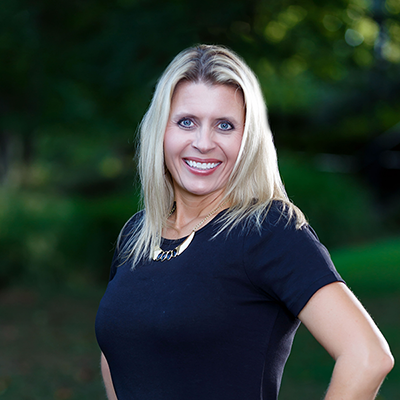 Registered Dental Hygienist Team Leader
Tonya is a graduate of Airport High School, class of 1989. She earned her Associate Degree in Heath Science - Registered Dental Hygienist from Midlands Technical College. She has been a Registered Dental Hygienist since 1990 and joined Irmo Smiles in 2013.
Tonya, her husband and two sons are members of Lexington Baptist Church. She is an avid Gamecock fan. In her free time, she is very involved with her sons' activites which include baseball, football, fishing, basketball, archery and bowling. She enjoys going to the gym, shopping, and spending time with her family at the beach and especially taking care of her Teacup Yorkie, Annabelle.
Irmo Smiles has an amazing team and Tonya feels blessed to be part of it as the Hygiene Team Leader. Tonya is dedicated to buiding relationships with patients and educating them on the importance of dental health.
Heather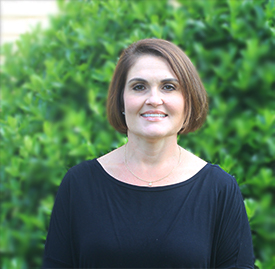 Orthodontic Team Leader
Heather earned her BS in biology and chemistry, and at Irmo Smiles, she focuses on the science of leading the orthodontics team. With 20 years in orthodontics, Heather will make sure new and current patients are guided through their treatment plans and financial options. Whether working with patients or behind the scenes, Heather does whatever it takes to make things run smoothly here at Irmo Smiles.
Heather's passion for decorating shows around the office. We all appreciate her ability to create a festive environment for every season.
Cindy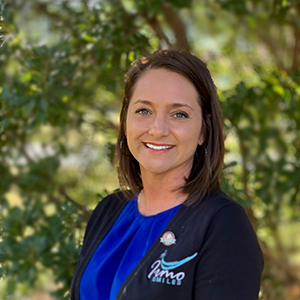 Administrative Team Leader
Cindy joined Irmo Smiles in 2017 as an Administrative Team Leader. She has been working in Dentistry for 26 years and brings a wealth of knowledge and experience to the team. Cindy helps patients schedule appointments, check out after their visit and leads the dental administrative team. She started her career in dentistry as a part time dental assistant and enjoys a sense of family with patients and co-workers. Originally from Gaston, Cindy and her family now live in Lexington. Cindy enjoys gardening, cooking and taking in a Nicholas Sparks movie whenever she can.
Jill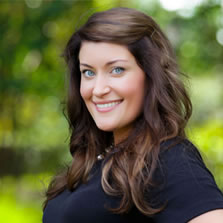 Orthodontic Assistant Team Leader
Orthodontic patients have the pleasure of meeting Jill as she assists Dr. Raman. She has been a part of the Irmo Smiles Orthodontic team for many years and enjoys the relationships she forms with patients during their treatment time. This Oklahoma girl has made Columbia her permanent home and is raising her young family here. Outside of work, her time spent with family keeps her smiling.
Kaitlyn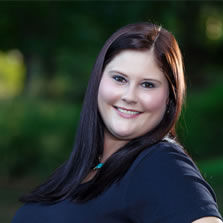 Dental Assistant
In 2011, Kaitlyn made her dream of working in a medical field a reality. Having fallen in love with dentistry, she committed to the field and continues to educate herself and improve her skills. Her certifications include Sedation, X-ray, Cerec and N20. When Kaitlyn is not working at Irmo Smiles as a Dental Assistant, she loves to be outdoors hunting, fishing or traveling. Even better if she is accompanied by her labrador, Oliver.
Karen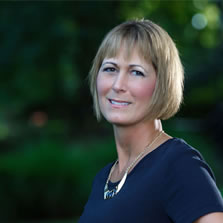 Registered Dental Hygienist
A cleaning will be a great experience when you're in the care of Karen. It's hard to estimate how many teeth she has cleaned in her 28 years of experience as a dental hygienist. Having worked at Irmo Smiles for 26 years and alongside Dr. Raman for the past eight, she considers our patients to be just like family.
Karen balances her steady career with excitement on wheels outside of work. She enjoys riding four-wheelers and motorcycles with her husband and son. She is happy at the beach or at the mountains, as long as she has her family and a cocker spaniel by her side.
Lori
Orthodontic Assistant
Her quiet demeanor and her warm heart make Lori a good listener. But she will be glad to start talking if you ask her about her faith and her family, or her favorite Elvis songs. She has 25 years of experience in orthodontics and has been at Irmo Smiles for 13 years.
Lori has three sons with her husband of 33 years, and two grandchildren. She enjoys food of all kinds, especially her son's cooking. If you find Lori cleaning up around the office, she just can't help herself. She is a self-proclaimed neat freak. While cleaning at home, she may listen to Christian music or watch her favorite shows on the Hallmark Channel. Lori hopes someday to meet her sponsored Compassion Child Ben, who lives in Africa.
Melody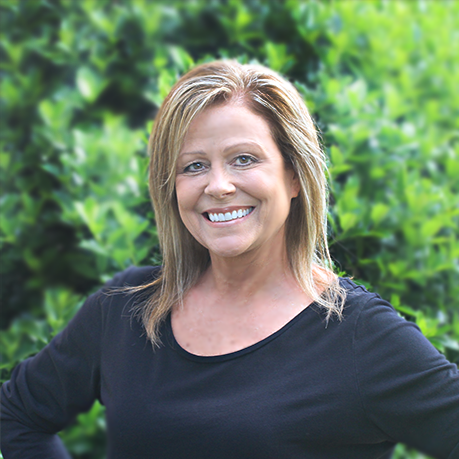 Scheduling Coordinator
One of the first bright smiles you will encounter at Irmo Smiles is Melody's. While helping patients make appointments and checking them in as they arrive, Melody provides information for patients to get the help they need while they're here.
Family is the center of her world, and she enjoys spending time with her husband, children and grandchild. When you wait for your appointment, Melody will happily discuss the latest episode of "The Blacklist" to pass the time. If you really want to see Melody smile, wear Clemson orange and shout, "Go Tigers!"
Robin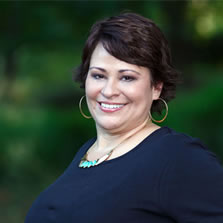 Dental Assistant, Team Leader
While volunteering at a dental office in Florida, Robin fell in love with the field and decided to make it her career. She earned her certifications at the University of Florida in 1998. She has been helping patients smile proudly ever since. After settling in Columbia, Robin became a dental assistant and team leader at Irmo Smiles.
Robin feeds her creative side with arts and crafts, reading, and enjoying music. Her passion for helping others feel good about themselves comes through in her work and her daily life as a wife, mom, and grandmother.
Tammie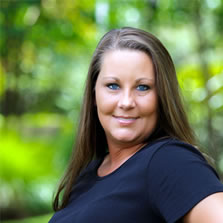 Orthodontic Queen of the Lab
When you're an orthodontic patient, you'll meet with Tammie at the beginning of your treatment. She will gather all the necessary information and photographs for Dr. Raman to develop a treatment plan. She also brings her decades of experience to the lab, where she makes 3D models and appliances such as retainers.
Outside of work, she likes to spend time with her family, watching football or "The Walking Dead" series. She is always striving for perfection and lives each day with purpose.
Crystal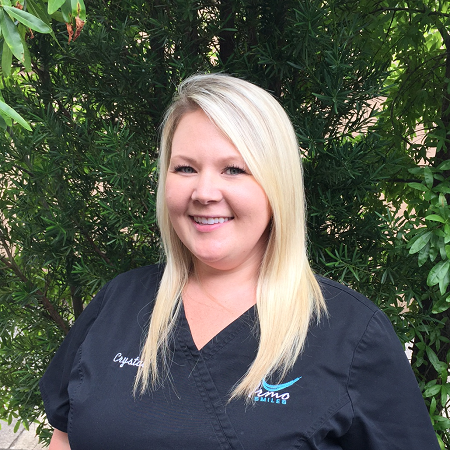 Registered Dental Hygienist
After earning her degree in dental hygiene at Midlands Tech, Crystal settled into her role as a registered dental hygienist. For more than a decade, she has helped patients overcome their fears during dental appointments by using her fun, crazy personality. Irmo Smiles has been proud to call Crystal a team member for the past several years.
Crystal enjoys her work family and treasures her close relationship with her parents and brother. Outside of her work life, Crystal enjoys supporting Gamecock football, kayaking, and traveling.
Tammy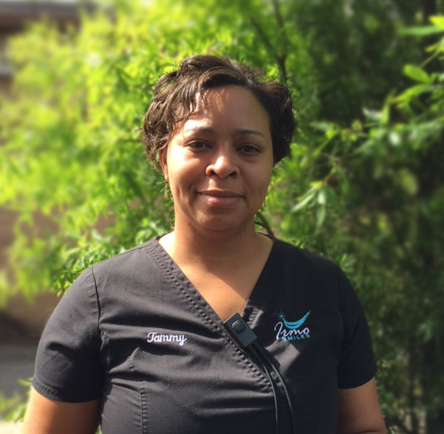 Dental Assistant
Seeking a career change, Tammy decided she would follow her dream of entering the dental field. She joined the team at Irmo Smiles in 2016 as a dental assistant. Tammy enjoys assisting the dentists and making appointments pleasant for patients.
A mother and grandmother, Tammy enjoys cooking meals for her family, especially when the recipe includes shrimp.
Judie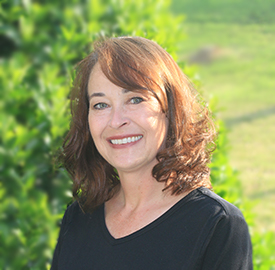 Orthodontic Assistant
Judie came to South Carolina from Ohio and brought a wealth of skill and knowledge to her position as an orthodontic assistant. In her 25-year career, she has helped many patients realize their goal of attaining a beautiful smile. She is motivated each day by seeing the improved confidence in people when they complete their treatment.
Reading, research, and walking keep Judie entertained when she's not at work. And she's always happy if she has a good cup of coffee.
Ashley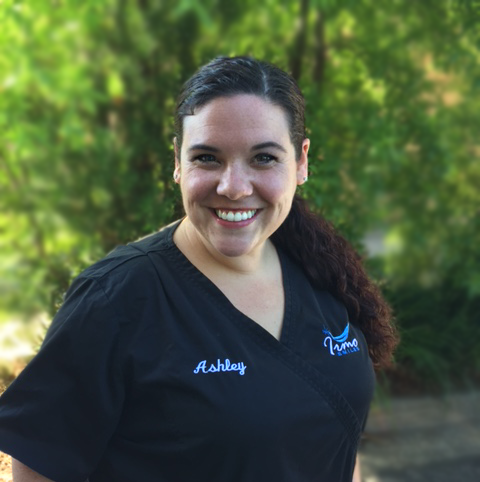 Registered Dental Hygienist
Ashley has been building her career in the dental field for the past six years. She began working at a dental office while living in Greenville. After earning her dental hygiene degree from Trident Technical College in Charleston, her family moved to Columbia to raise their little one. Ashley joined Irmo Smiles in January of 2017. We are so excited to have her as part of our team where she strives to build relationships with her patients and enjoys hearing their life updates every six months. Outside of work, Ashley wants to be, well, outside. Together with her family and two dogs, just add water and she has her perfect play day.
Gloria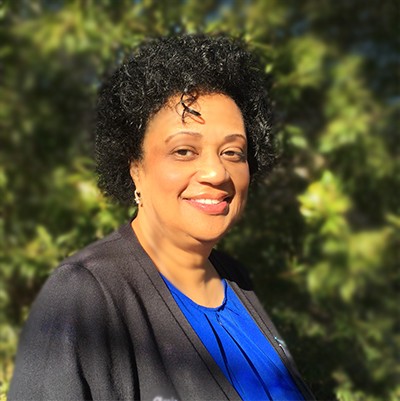 Insurance Coordinator
We welcomed Gloria to the Irmo Smiles team in 2017. Gloria started in dentistry 15 years ago and was drawn in by the satisfaction of helping people feel better after treatment. At Irmo Smiles, Gloria verifies insurance for patients and helps patients understand their insurance policies. She was raised on a farm with a large family of ten siblings and met her husband of 35 years, Rick, while in college. As a former volleyball player, Gloria still enjoys the sport along with camping, horseback riding and walking on the Lake Murray Dam.
Austin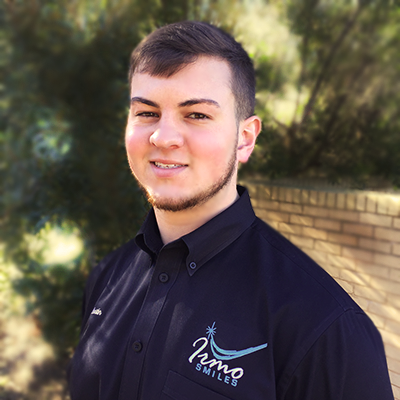 Scheduling Coordinator
Always easy going and a willing helper in any task, Austin, goes the extra mile to welcome patients and assist the Irmo Smiles team. He hopes to study business and travel the world someday. His love for meeting new people is only surpassed by his love for dogs. Though he currently has only one dog, Kadence, Austin would take in every stray dog if he could.
Darnelle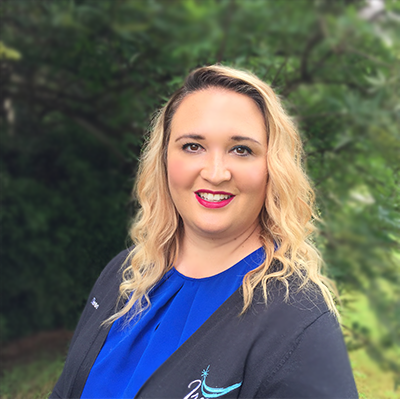 Billing Coordinator
Darnell joined Irmo Smiles in 2018 as the Billing Coordinator. Originally from Martinsville, Virginia, she has lived in Irmo for several years and is raising her family with her high school sweetheart. There's never a dull moment in her life as she stays active with her three children while pursuing an online degree in business and working full time. Darnell has worked in dental practices for 10 years and brings a wealth of knowledge to our team.
Lorraine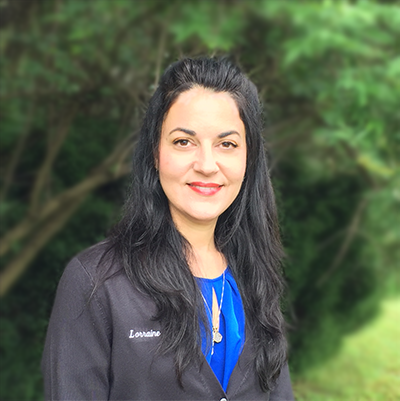 Patient Concierge
When calling to schedule an appointment, you may hear Lorraine's lovely voice answering the phone. She joined Irmo Smiles in 2018 as Scheduling Coordinator. As part of our administrative team, Lorraine helps patients schedule their appointments, check in and check out. Outside of Irmo Smiles she thrives on good Italian food and spending time with her daughter and her malti-poo, Bella.
Allee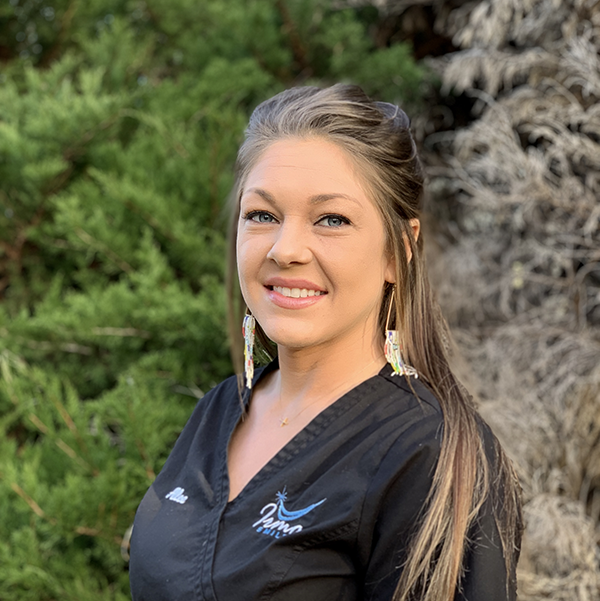 Dental Assistant
After studying Health Science at Midlands Technical College, Allee began her career in dentistry. She joined Irmo Smiles in 2018 as a dental assistant and she enjoys helping people feel confident about their smiles. Allee is a dog lover and enjoys going on nature walks with her three pack. She strives to learn all the ins and outs of dentistry and is working towards becoming a Registered Dental Hygienist.